What is Devcade?
Devcade is a fully custom arcade machine made by members at RIT's Computer Science House. Devcade is an arcade built for developers, by developers. The arcade cabinet, software, and games for Devcade were mainly built during the Fall 2022 semester and the project is still being maintained and updated.
The arcade cabinet was first shown off at the 2022 Rochester Makerfaire and the 2023 ImagineRIT festival. The next exhibition of Devcade will be at ImagineRIT 2024. This cabinet is the first of its kind, but hopefully not the last.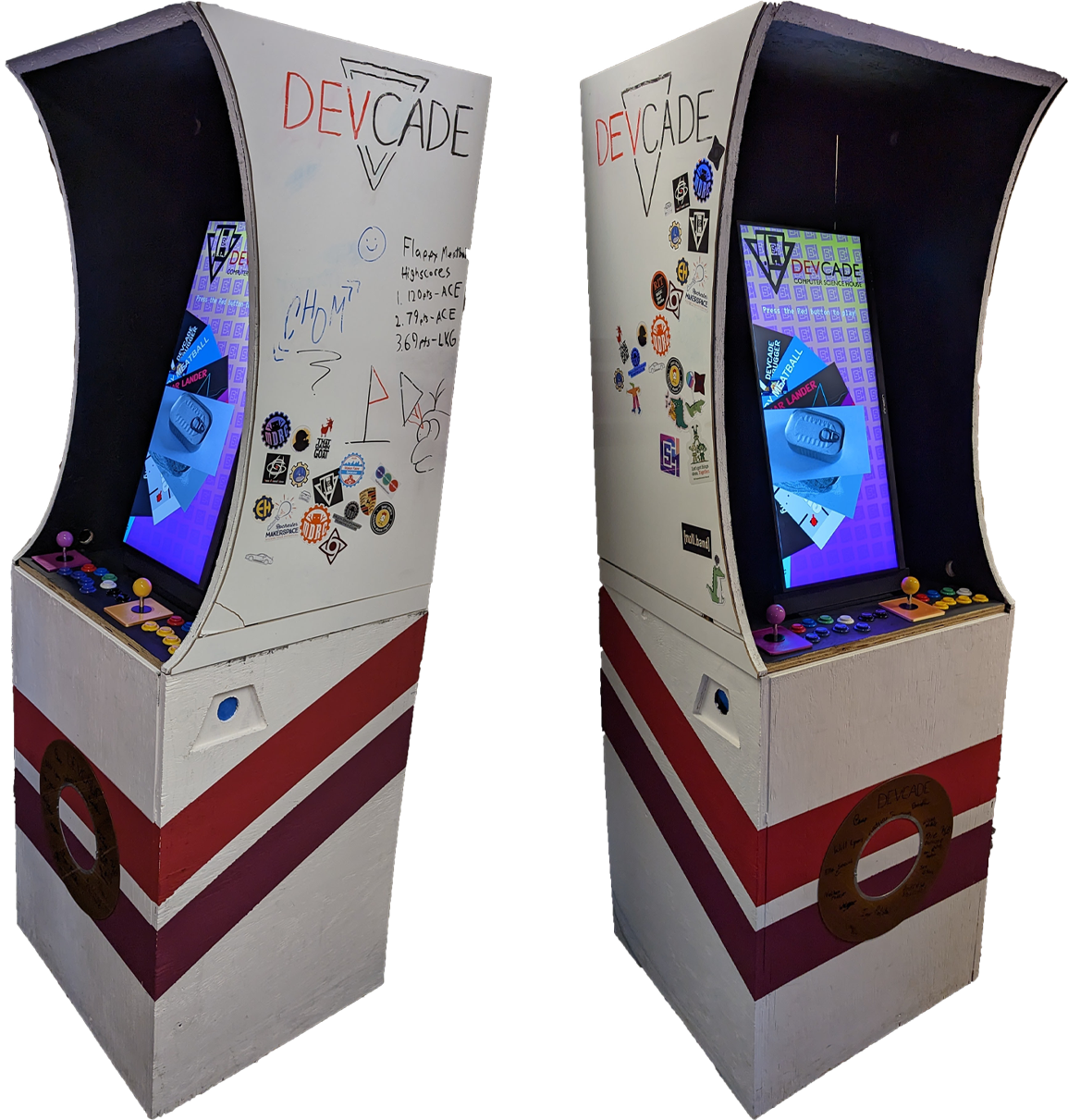 Who are we?
Devcade is being actively developed by a group of students at RIT's Computer Science House.
The Devcade project is led by Noah Emke, a fourth year Game Design and Development major at RIT. Noah leads a team of about a dozen CSH members, ranging from first years to fifth years. Many of these team members are making their own games for the cabinet, some are working on the backend API and databases, some on the onboard software, and some on the physical design of the cabinet itself -- there's something for everyone on this project.
Credits
What is CSH?
Since 1976, Computer Science House (CSH) has provided a living-learning environment for its members. CSH is a Special Interest House at RIT with mulitple lounges, workrooms, study areas, and a datacenter, all on one dorm floor.
Computer Science House provides its members with unique facilities, a strong social atmosphere, and has a strong emphasis on hands-on learning. CSH has a rich history of large-scale projects, including multiple internet-connected vending machine, providing ScheduleMaker to RIT students, and now Devcade.